Regular price
$48.00
Sale price
$38.50
Unit price
per
Sale
Sold out
ONLY 2 LEFT
Introducing our stunning Amazonite Necklace, a captivating blend of style and spiritual significance. With a length of 30 inches, this prayer necklace is adorned with 8mm smooth hand-knotted Amazonite beads.

You'll find a faceted Blue Amazonite focal bead and tassel at the center of attention, adding an additional 7.5 inches of length to the necklace. The faceted design adds a touch of sophistication to the piece, while the tassel provides a graceful movement that catches the eye.

Amazonite, known as a stone for emotional healing, holds immense power. It acts as a bridge between the heart and throat chakras, facilitating loving and compassionate communication. By balancing masculine and feminine energies, Amazonite creates a calming vibration that nurtures the soul.

In addition to its healing properties, Amazonite is often referred to as The Gamblers Stone, believed to bring luck and good fortune. Embrace the positive energy and abundance that this stone embodies, allowing it to enhance your life in remarkable ways.

Experience the harmonizing effects of our Amazonite Necklace, a true symbol of style, spirituality, and luck. Whether you wear it for its healing properties or to adorn yourself with a touch of elegance, this necklace is sure to become a cherished piece in your collection.
See all
Amazonite
Share
Amazonite Properties

☆ LOVE ☆ LUCK ☆ BALANCE ☆ COMMUNICATION ☆
Metaphysical Disclaimer

Metaphysical properties are for informational purposes only and do not replace the advice of medical professionals, not everyone experiences the same energy or results.
View full details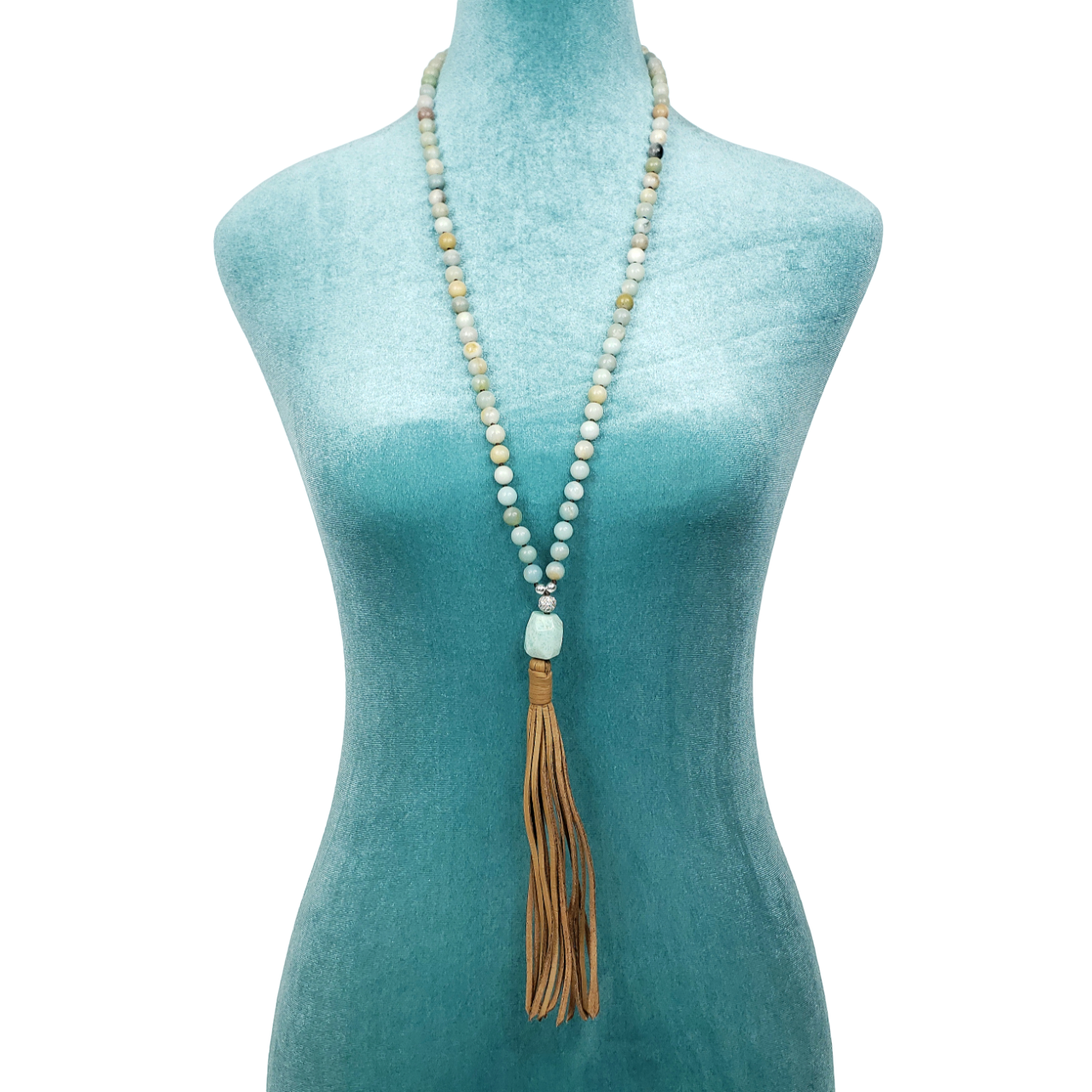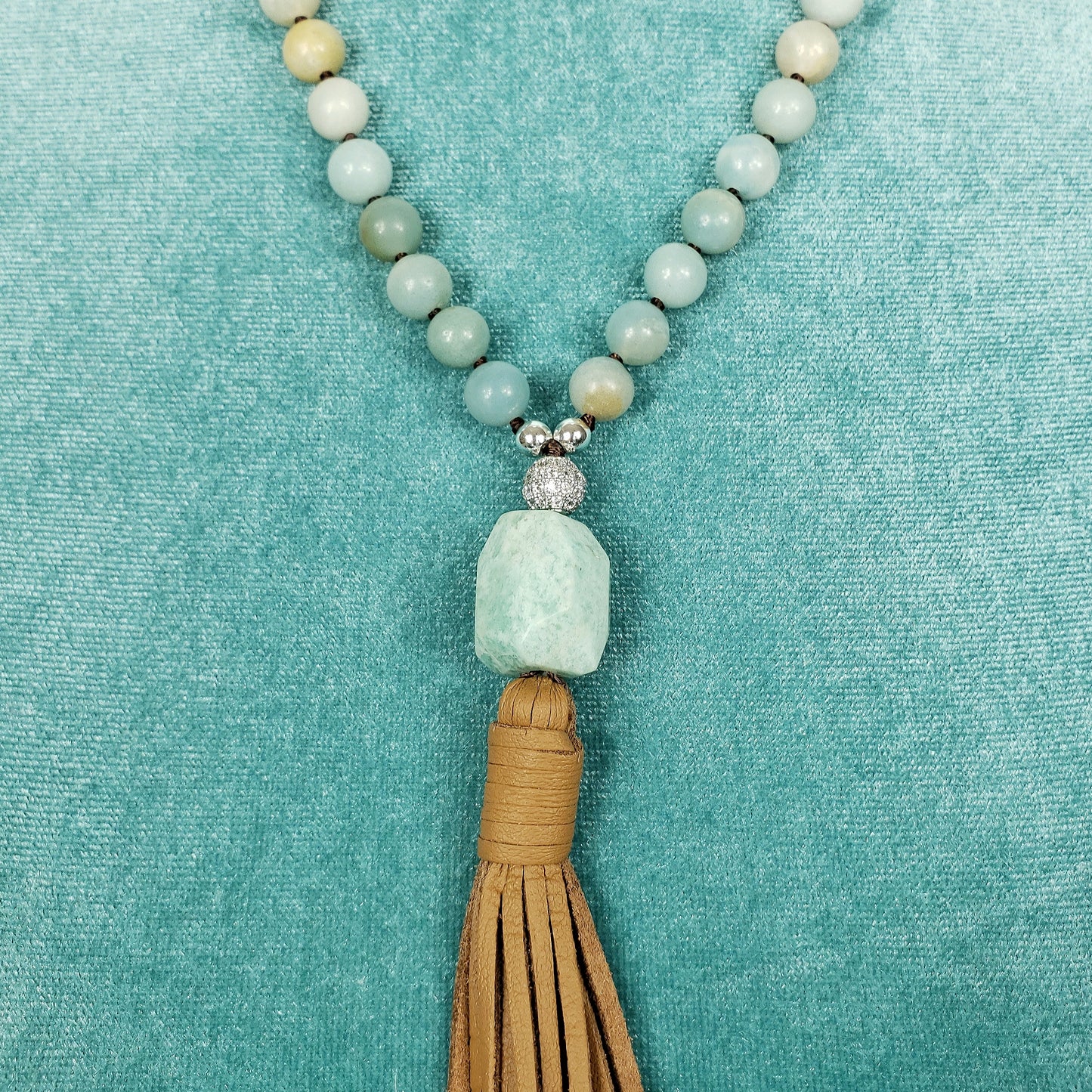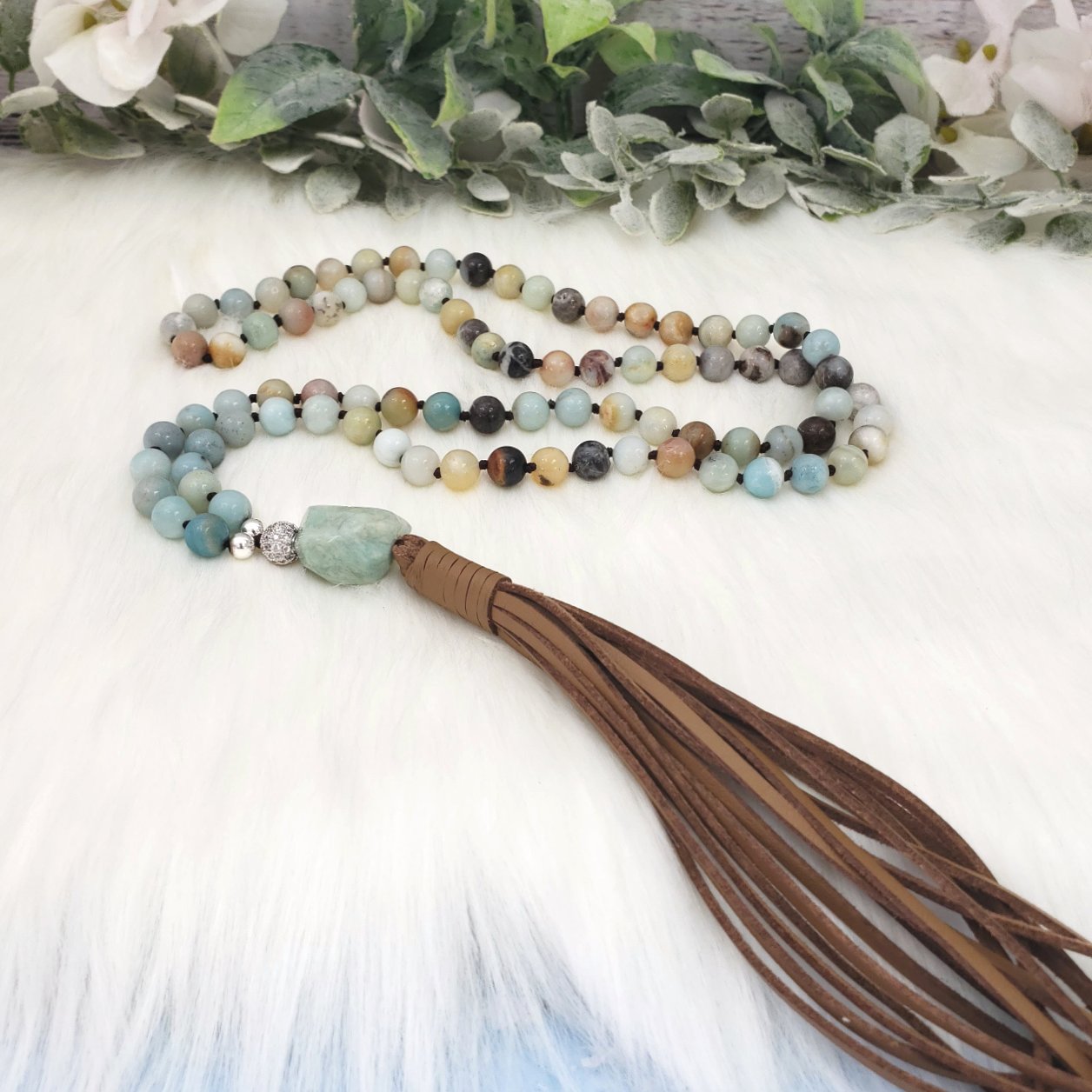 5 stars review from Tiffany
5 stars review from Tiffany