Regular price
Sale price
$24.00
Unit price
per
Sale
Sold out
ONLY 2 LEFT
Introducing our exquisite Banded Green Calcite, a stone of happiness and good fortune in the realm of crystal healing. This remarkable gem, also known as Banded Onyx, possesses powerful properties that promote personal growth, amplify energy, and cleanse negativity.

Banded Green Calcite serves as a potent amplifier, intensifying the energy within and around you. It works diligently to remove negativity, releasing energy blockages that hinder personal growth and transformation. As these blockages are cleared, you can experience renewed vitality and enhanced ability to manifest your desires.

This beautiful stone also stimulates compassion, fostering a deep connection with others and promoting a greater understanding of their experiences. It gently guides you towards self-love and forgiveness, encouraging acceptance of past mistakes and the release of any lingering self-judgment or resentment.

As you work with Banded Green Calcite, its vibrant energy envelops you, infusing your spirit with joy, good fortune, and a newfound sense of well-being. Allow its gentle yet powerful vibrations to nurture your soul and support your personal journey toward happiness and growth.

Each piece of Banded Green Calcite is unique, showcasing mesmerizing bands of green hues. Embrace this crystal's transformative and positive energies, as it becomes an essential tool for your crystal healing practice or a stunning addition to your crystal collection.

Experience the uplifting and cleansing properties of Banded Green Calcite, and invite happiness and good fortune into your life. Let its compassionate energy guide you towards self-love and forgiveness, opening up new paths of personal growth and spiritual development.
See all
Calcite
Share
Metaphysical Disclaimer

Metaphysical properties are for informational purposes only and do not replace the advice of medical professionals, not everyone experiences the same energy or results.
View full details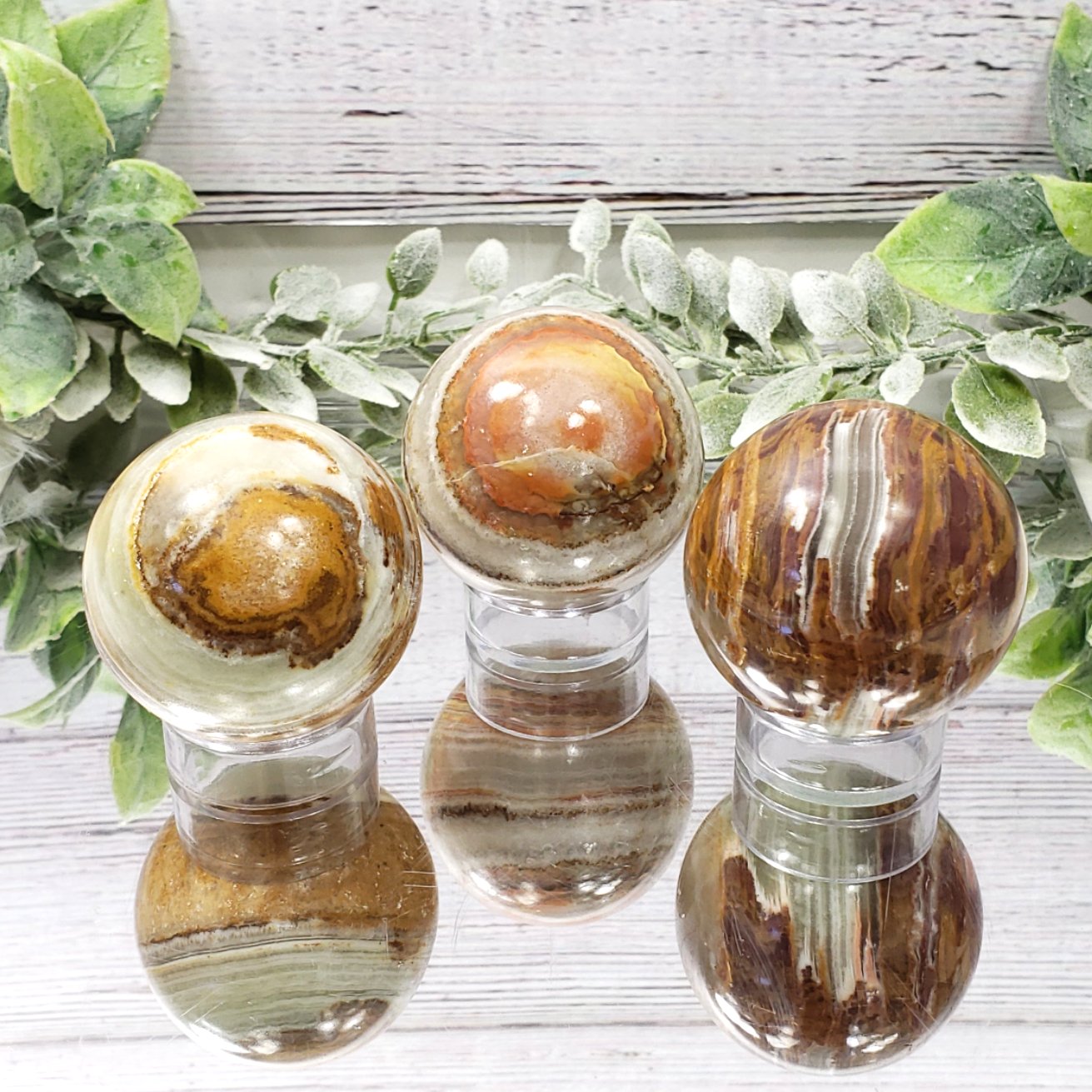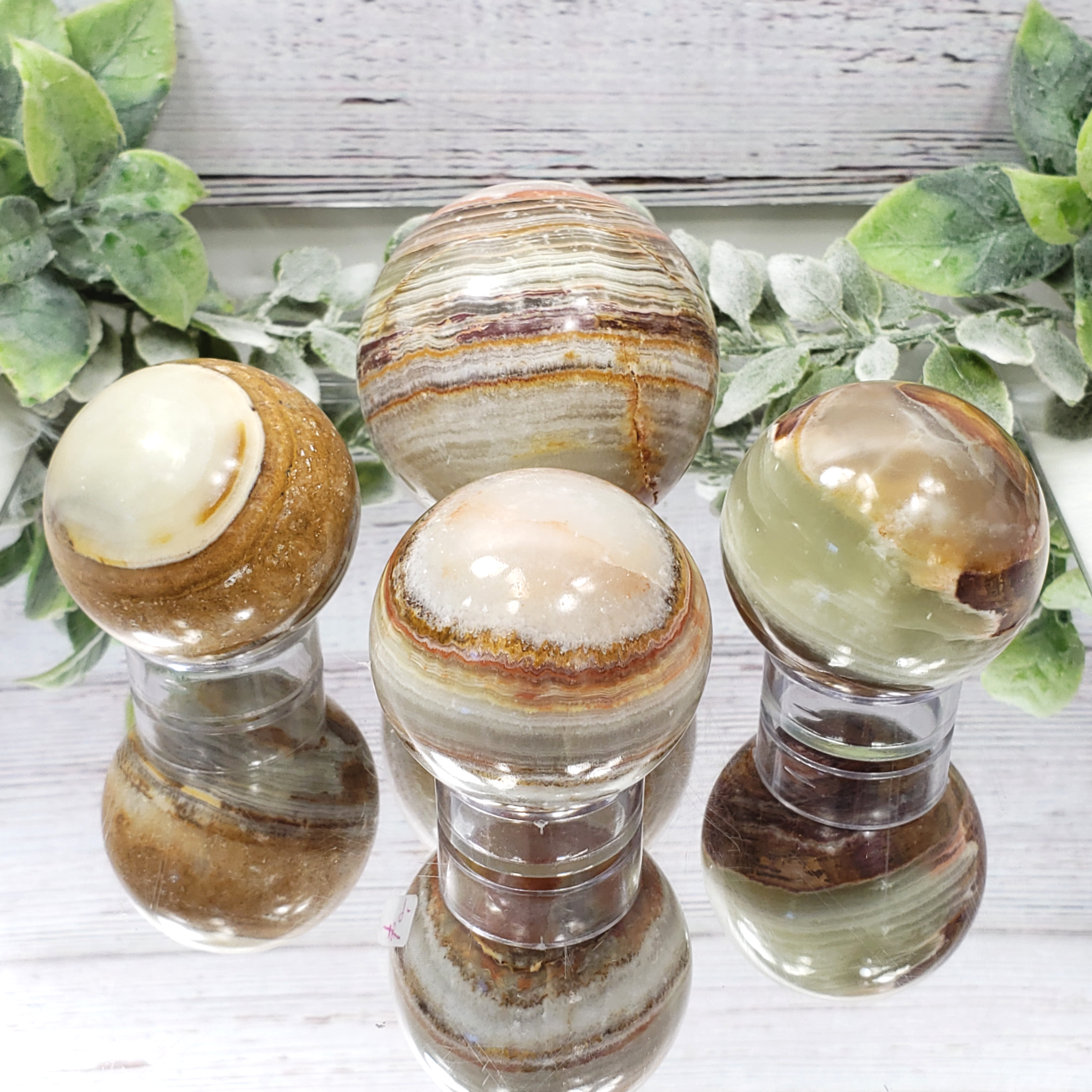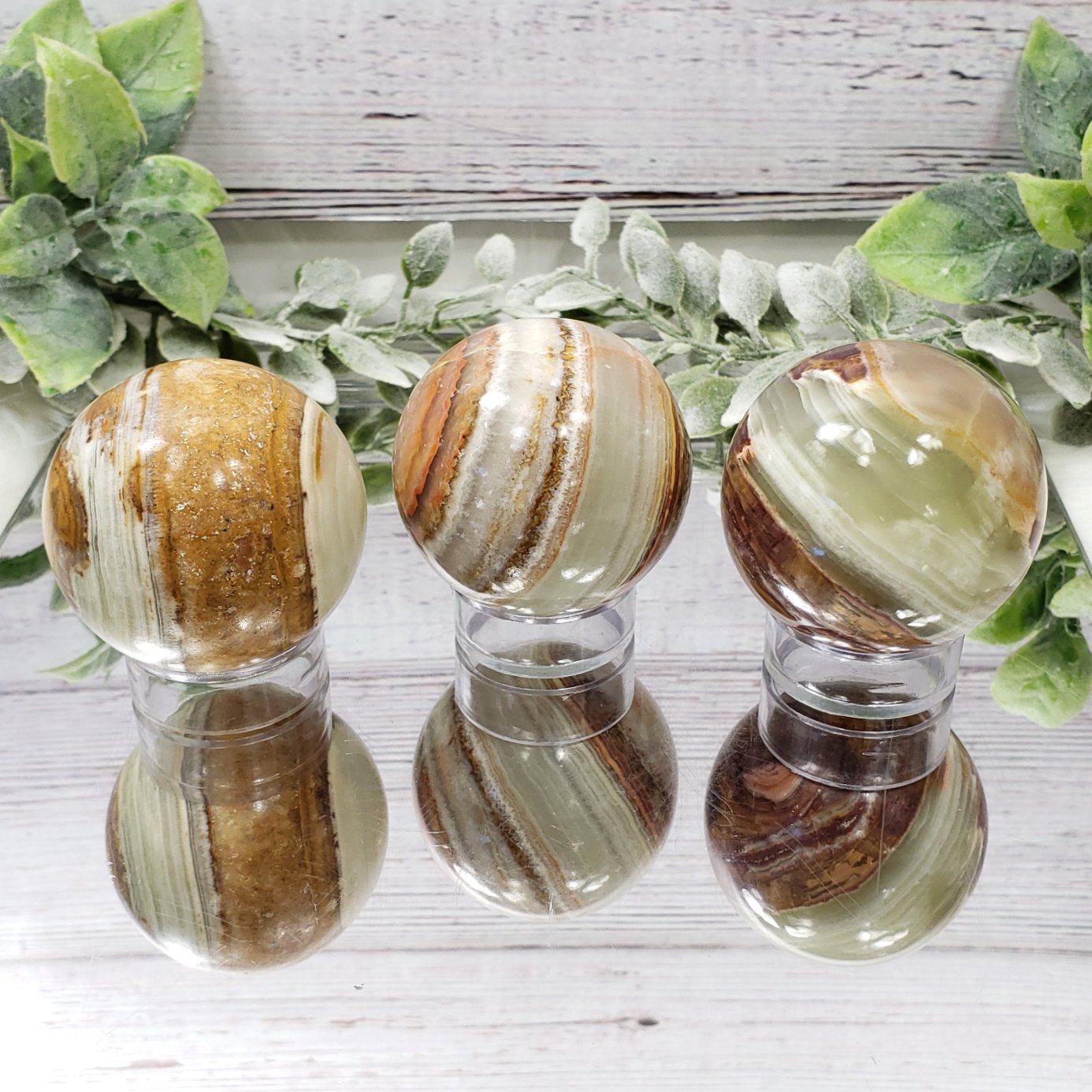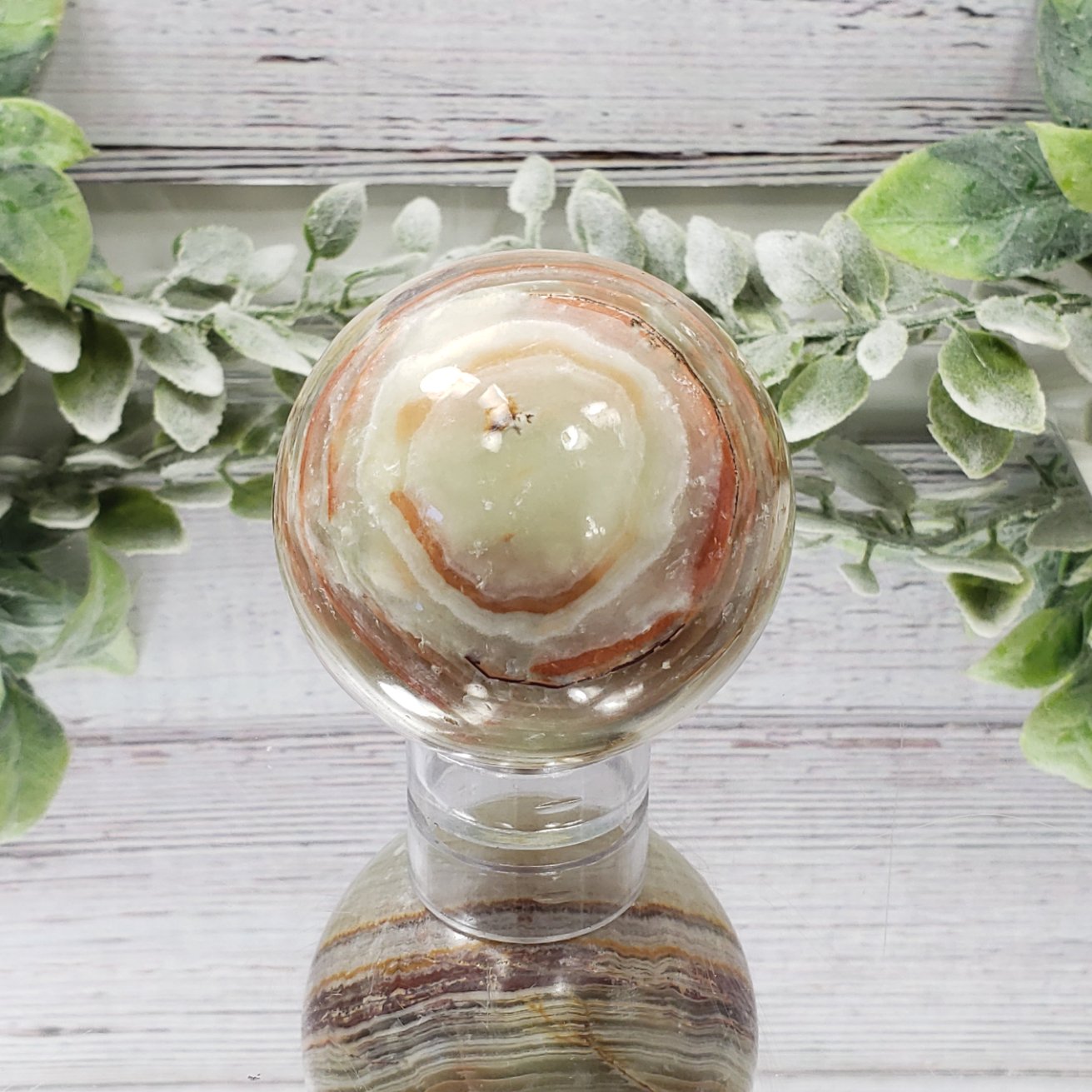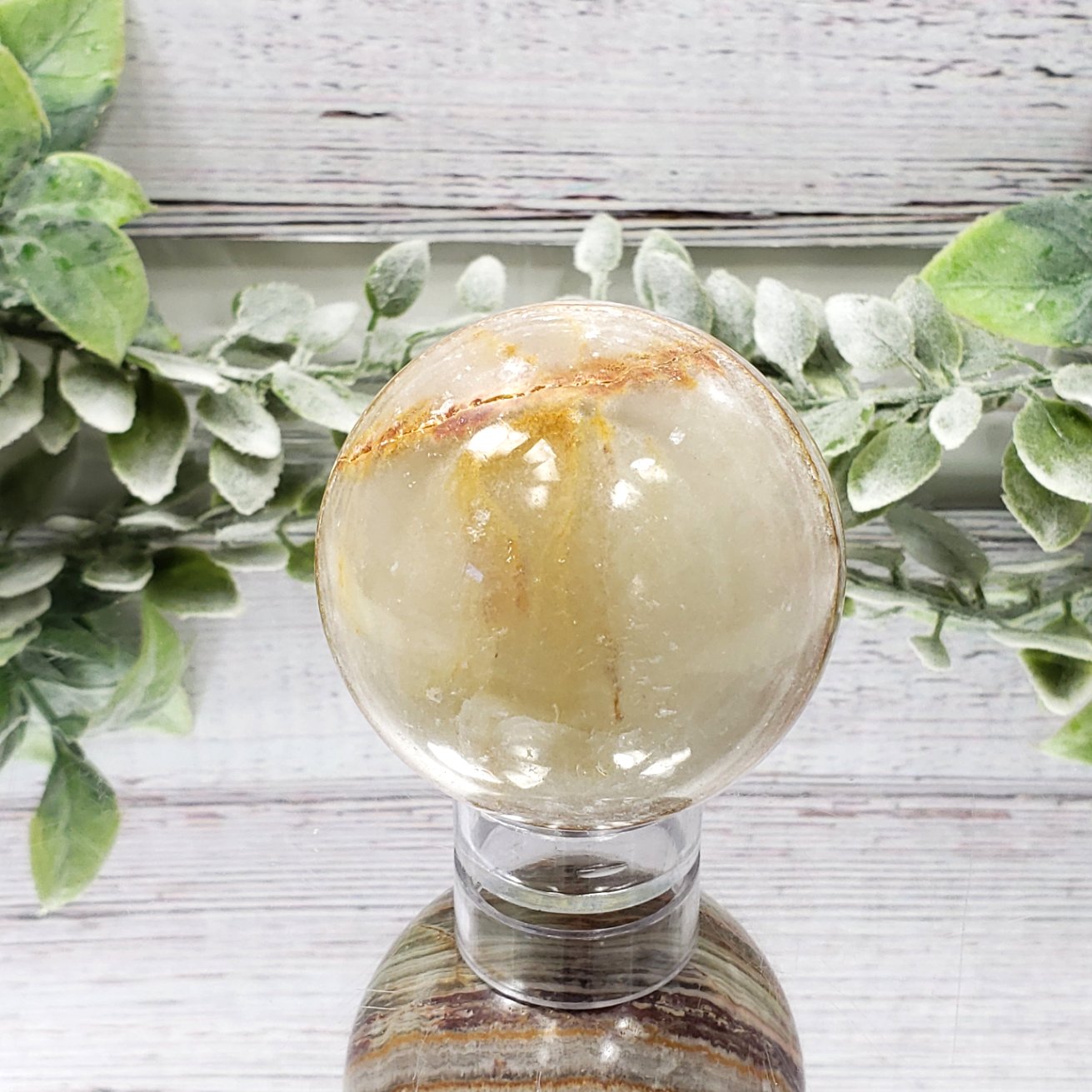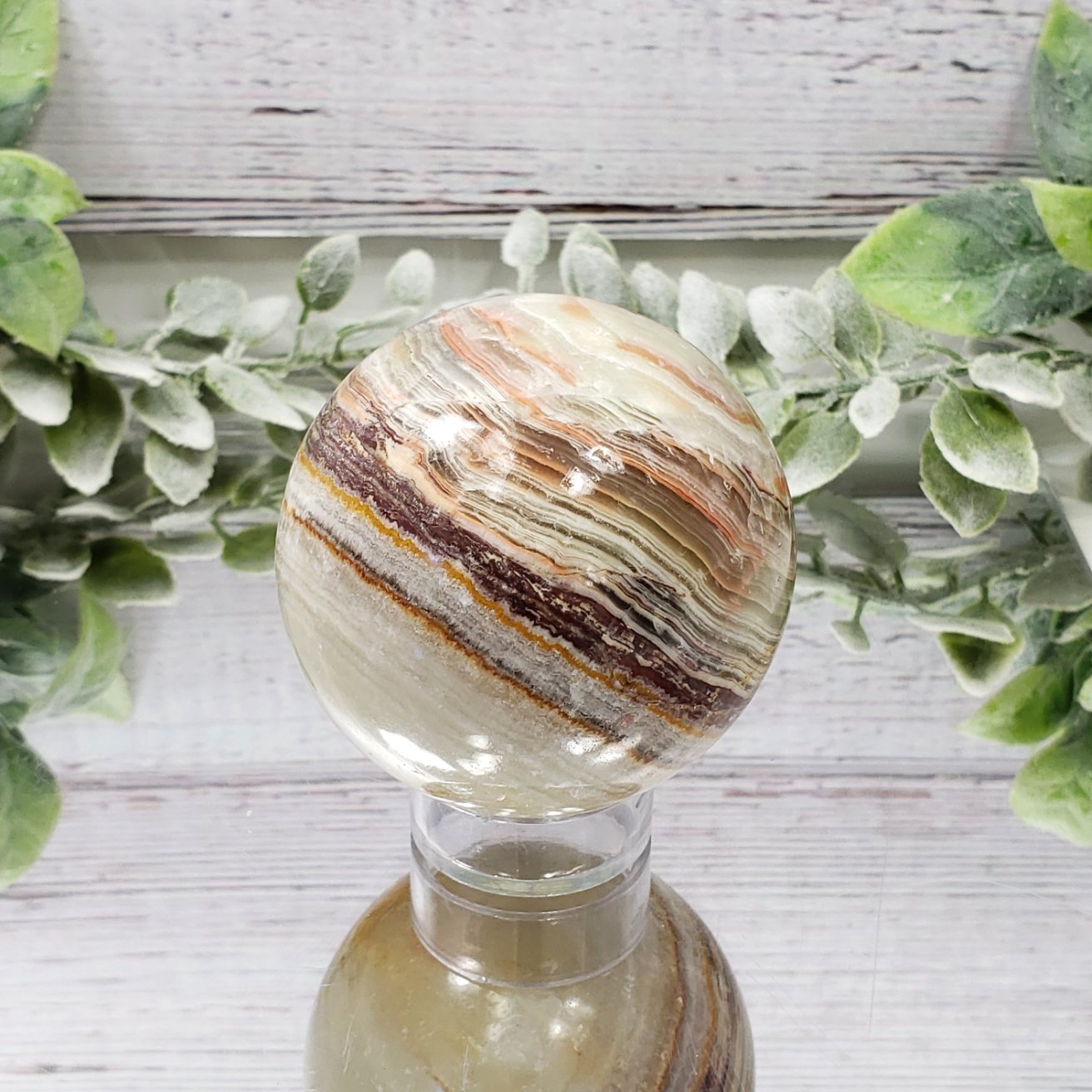 Onyx sphere pretty pretty koo!!
Onyx sphere pretty pretty koo!!