Unleash the power of grounding and harmony with our Hematite Carved Skull, a masterful piece that blends art and spiritual energy.

Measuring approximately 72x46x55 mm, this hand-carved skull is made from Hematite, a stone renowned for its grounding properties and strengthening abilities. The cool, metallic sheen of Hematite is captivating, offering an appearance that is both striking and soothing.

Hematite is believed to foster equilibrium and harmony in the mind and body, making this carved skull an excellent companion for meditation or as a focal piece in your space. Its presence can help to dissolve negativity and balance energies, leaving you feeling more centered and aligned.

Whether you're a seasoned spiritual practitioner or someone drawn to the mystical allure of Hematite, this Carved Skull is a perfect choice. Its unique artistry and inherent spiritual properties make it a standout addition to any collection.

Place this Hematite Carved Skull in your living area, workspace, or altar, and let its energy resonate with your surroundings. Embrace the harmonizing effects of Hematite and elevate your spiritual journey with this one-of-a-kind piece.
Regular price
Sale price
$96.00
Unit price
per
Sale
Sold out
Share
☆ FOCUS ☆ GROUND ☆ PROTECT ☆ PERSONAL POWER ☆ Properties
☆ FOCUS ☆ GROUND ☆ PROTECT ☆ PERSONAL POWER ☆ Properties
Metaphysical Disclaimer

Metaphysical properties are for informational purposes only and do not replace the advice of medical professionals, not everyone experiences the same energy or results.
View full details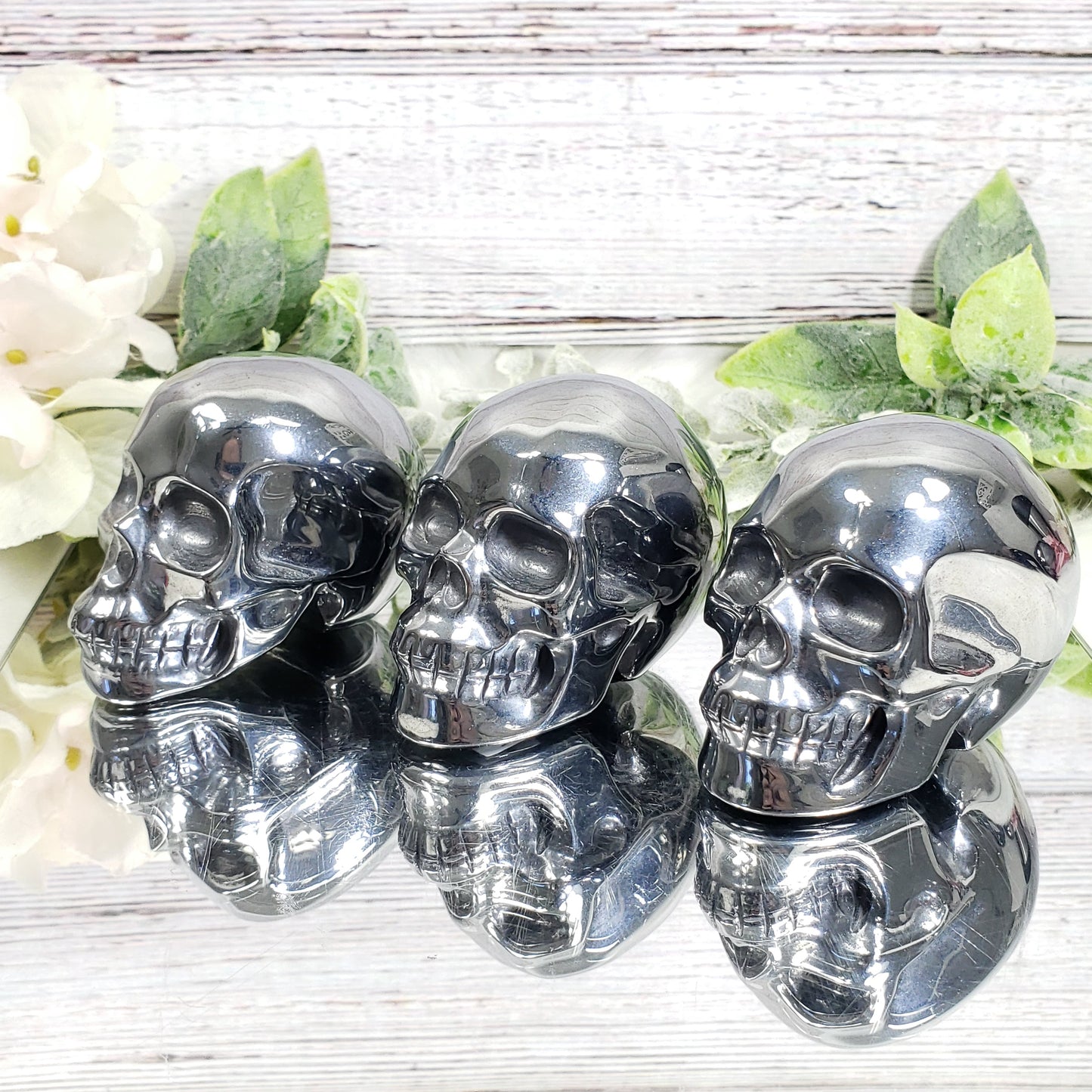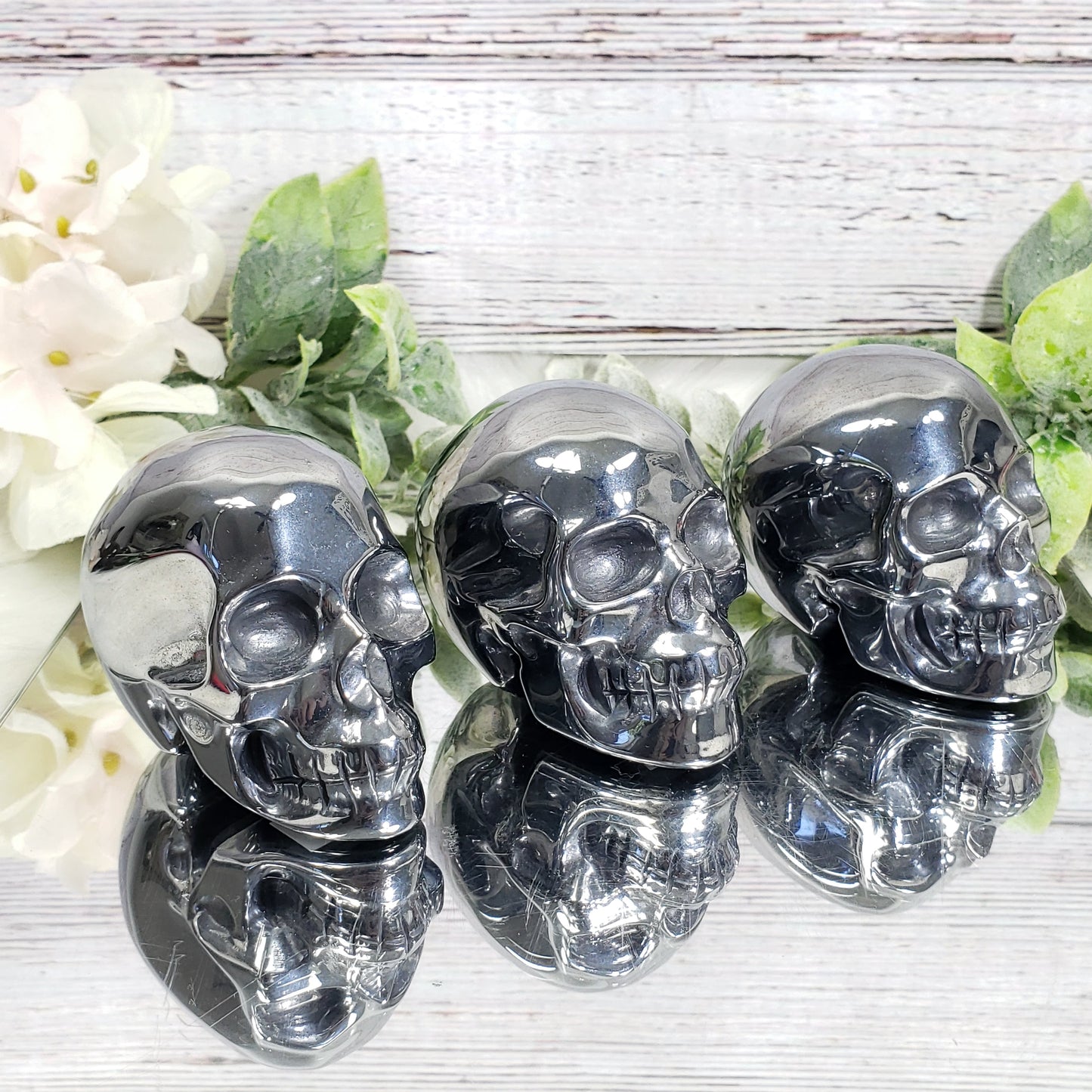 5 stars review from Christopher
5 stars review from Christopher