Bracelets Sizing
When choosing a size for your bracelet consider if you would like it to fit loosely like a bangle or just loose enough to turn around. Do not select a bracelet that is the size of your wrist, that will get uncomfortable.

The best way to measure, is to either use a soft tape measure, or use a piece of string or paper to determine the best fit for you and then measure that out on a ruler.

Sizes for bracelets (the finished product size) are as follows:

XS - 6.5 inches
S - 7 inches
M - 7.25 inches
M/L - 7.50 inches
L - 7.75 inches
XL - 8 inches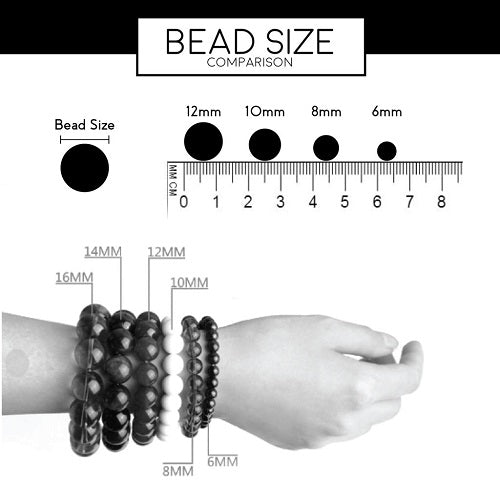 Bead Sizes
Review the image for information about bead sizes. This image is not true to size; compare with a ruler.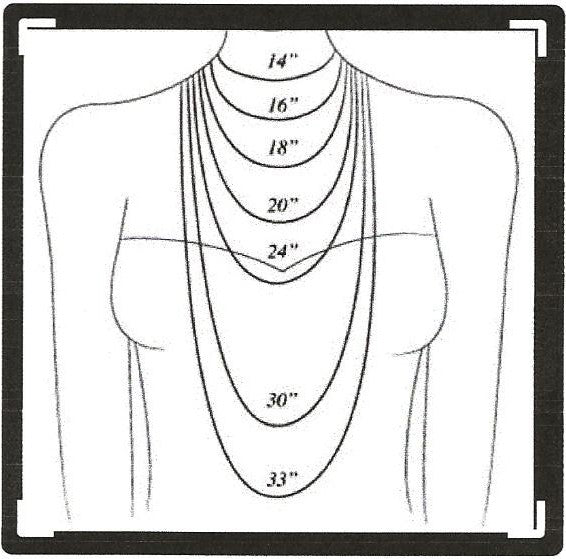 Necklaces Sizing
Necklace sizes include the total amout of inches from clasp to clasp. Your necklace will lay similar to the image on the average body. Keep your body size in considertation when ordering so it will lay they way you want.

We can custom size most pieces to your specifications. Please contact us prior to ordering.
Contact Us