Regular price
Sale price
$32.00
Unit price
per
Sale
Sold out
ONLY 2 LEFT
Our lovely faceted Amazonite Earrings link together a gold-lined hexagon with a dangling rhombus from gold-plated fish hook ear wires. These earrings have become one of our most popular designs, combining stylish aesthetics with the powerful properties of Amazonite.
Adorned with two bold Amazonite gemstones, the faceted cut enhances the brilliance and depth of the gemstones, showcasing their natural beauty. The earrings are approximately 1.5 inches long, making them a versatile accessory suitable for casual and formal occasions. With their alluring design, they are sure to complement any style and add a touch of elegance to your look.

The Amazonite gemstone is renowned for its remarkable emotional healing properties. Acting as a bridge between the heart and throat chakras, Amazonite facilitates loving and compassionate communication. It harmonizes masculine and feminine energies, creating a balanced and calming vibration that promotes inner peace and serenity.

In addition to its emotional healing properties, Amazonite is often referred to as The Gambler's Stone, symbolizing luck and good fortune. It is believed to attract positive opportunities and outcomes, making it an ideal talisman for those seeking luck and success in various aspects of life.

Embrace the beauty and positive energy of our beautiful and popular earrings. Let them enhance your style while promoting emotional healing, compassionate communication, and a touch of luck and good fortune in your life.
See all
Amazonite
Share
Amazonite Properties

☆ BALANCE ☆ COMMUNICATION ☆ HEALS EMOTIONS ☆ LOVE ☆ LUCK ☆
Metaphysical Disclaimer

Metaphysical properties are for informational purposes only and do not replace the advice of medical professionals, not everyone experiences the same energy or results.
View full details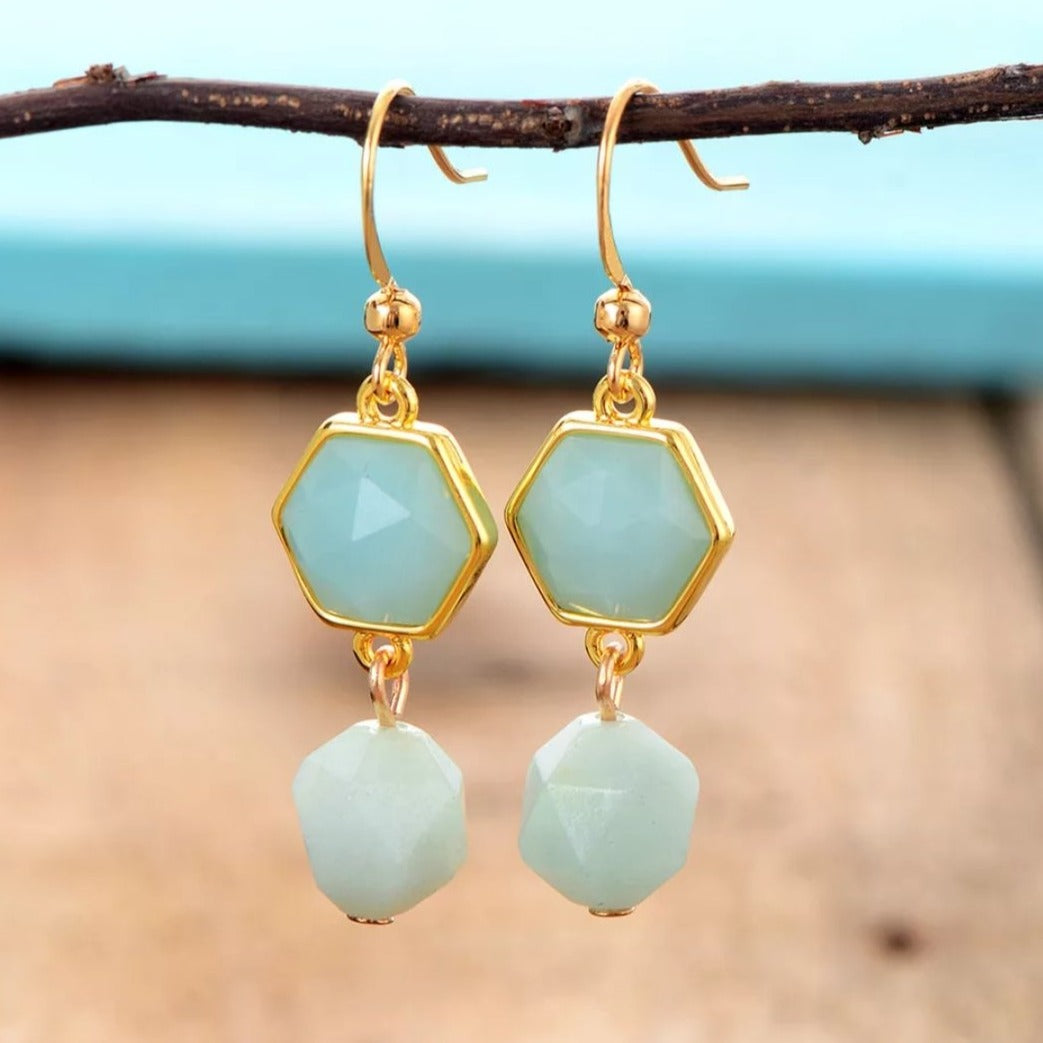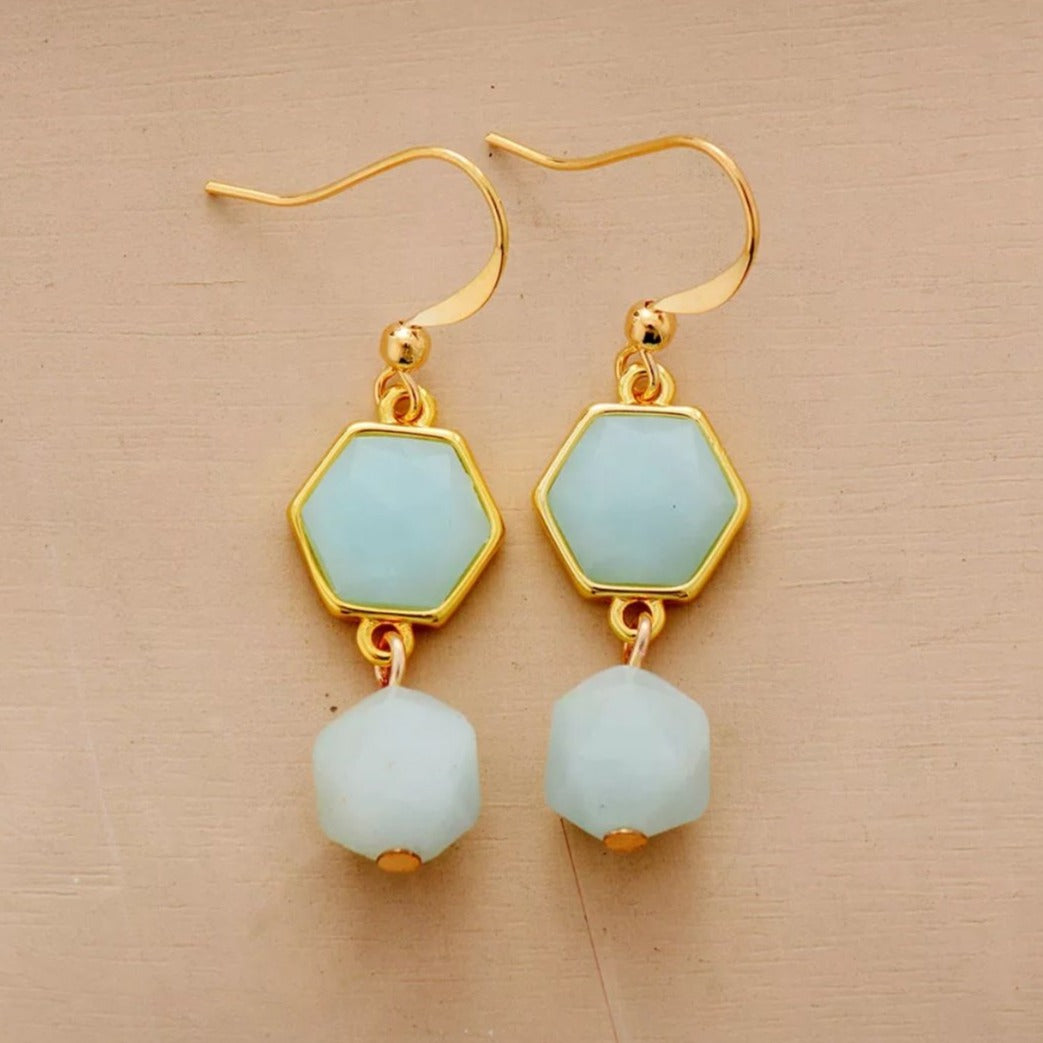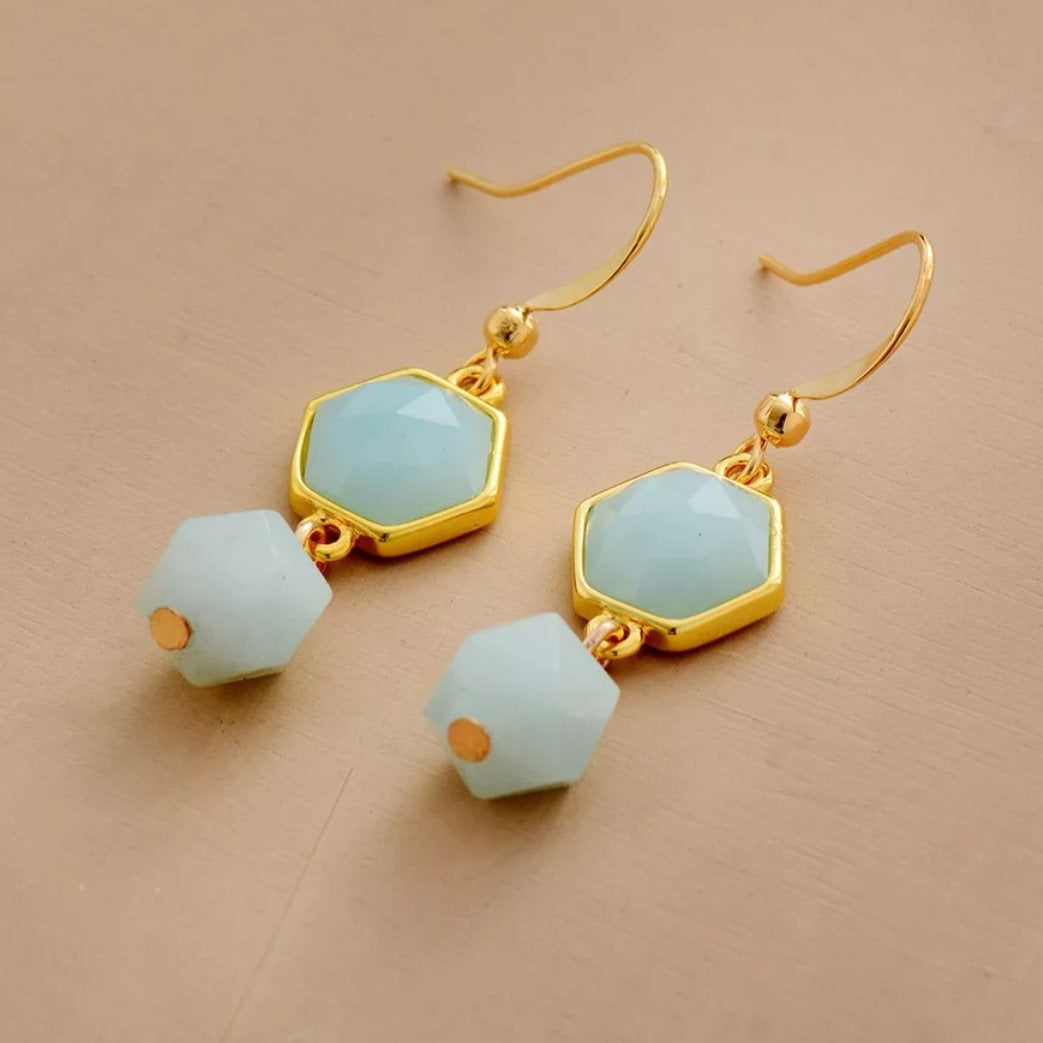 Love It!!
Love my new earrings, love everything. I met Mindy & Luana at the Lagoon Festival and they were just the nicest people. Everything about them and their crystals are amazing. I will definitely be shopping here again soon,
thank you so much, we enjoyed meeting you too .
The earrings I purchased are beautiful! I...
The earrings I purchased are beautiful! I am anxious to wear them. They perfectly match the description, and look like the online photo. I am very pleased with the purchase.