Regular price
$165.00
Sale price
$138.00
Unit price
per
Sale
Sold out
ONLY 1 LEFT
Relax into the intricately detailed allure of our Green Moss Druzy Agate Sphere, where every facet captures the mesmerizing dance of nature and artistry. This one-of-a-kind piece boasts an earthy allure reminiscent of a beautiful view of Mother Earth from above within its depths, calling to those with a keen eye for natural beauty and authenticity.
Green Moss Agate is cherished for its connection to nature and nurturing energy. It instills good vibes, balances emotions, and fosters new beginnings. On the other hand, the sprinklings of Blue Chalcedony interspersed throughout are renowned for their calming energy, encouraging reflection and grounding. When combined, these two stones create a synergy of tranquility and renewal.
This Green Moss Druzy Agate Sphere with Blue Chalcedony makes a delightful addition to any crystal collection, perfect for those seeking to amplify their personal energy and champion their unique traits. Whether displayed proudly on a shelf or held during meditation, this vibrant sphere is a testament to nature's ability to surprise and inspire. Not just a decorative gem, its healing properties are sure to resonate with anyone yearning for a touch of nature's magic in their lives.
Add this stunning specimen to your collection, and let its verdant charm and serene energies radiate throughout your space. Let the journey of discovery begin with every glance into its depths.
See also Agate and Chalcedony
See all
Moss Agate
Share
Moss Agate Properties

☆ ABUNDANCE ☆ BALANCE ☆ GROUND ☆ EMOTIONAL HEALING ☆ TRANQUILITY ☆

Moss Agate is a form of Chalcedony included in the Agate family.
Metaphysical Disclaimer

Metaphysical properties are for informational purposes only and do not replace the advice of medical professionals, not everyone experiences the same energy or results.
View full details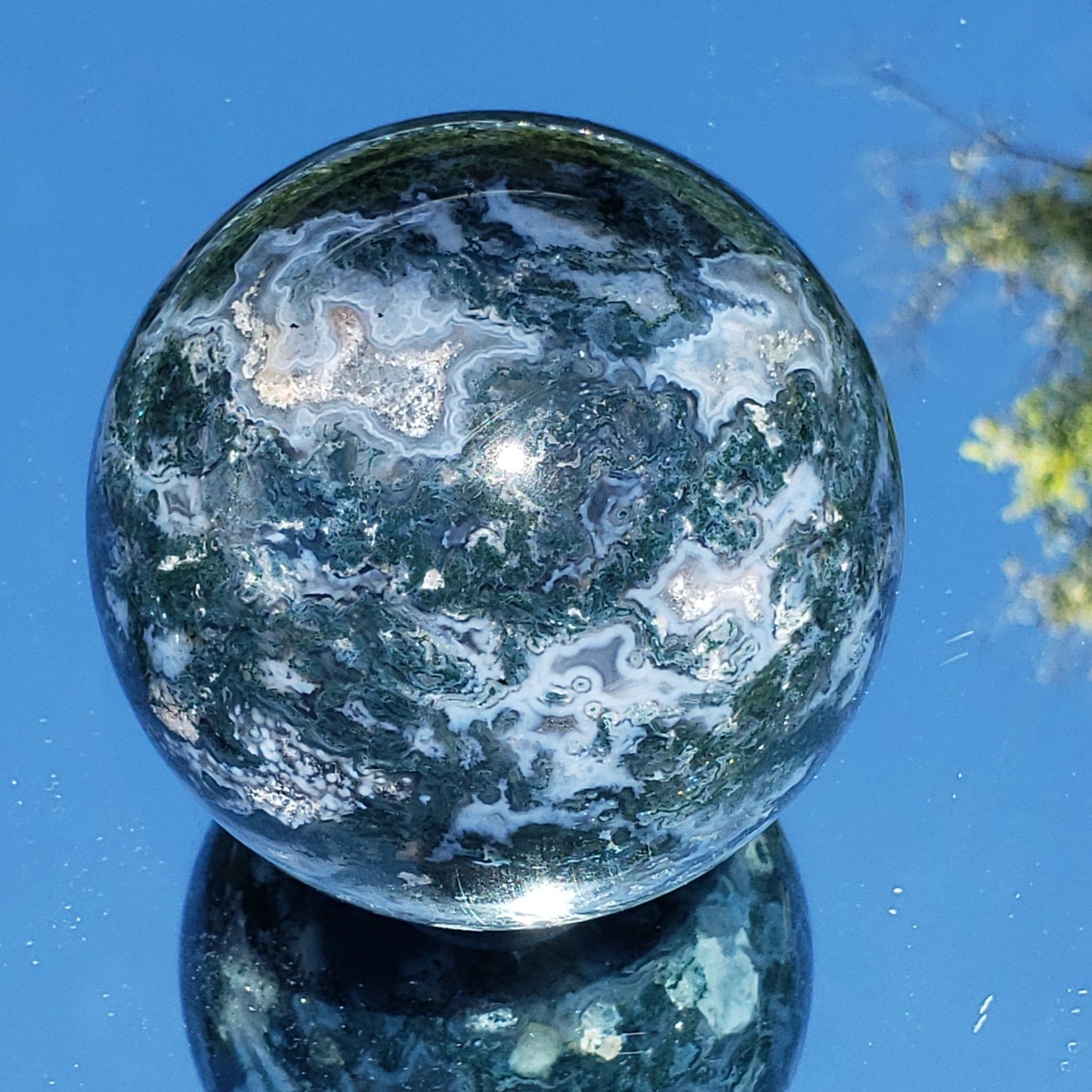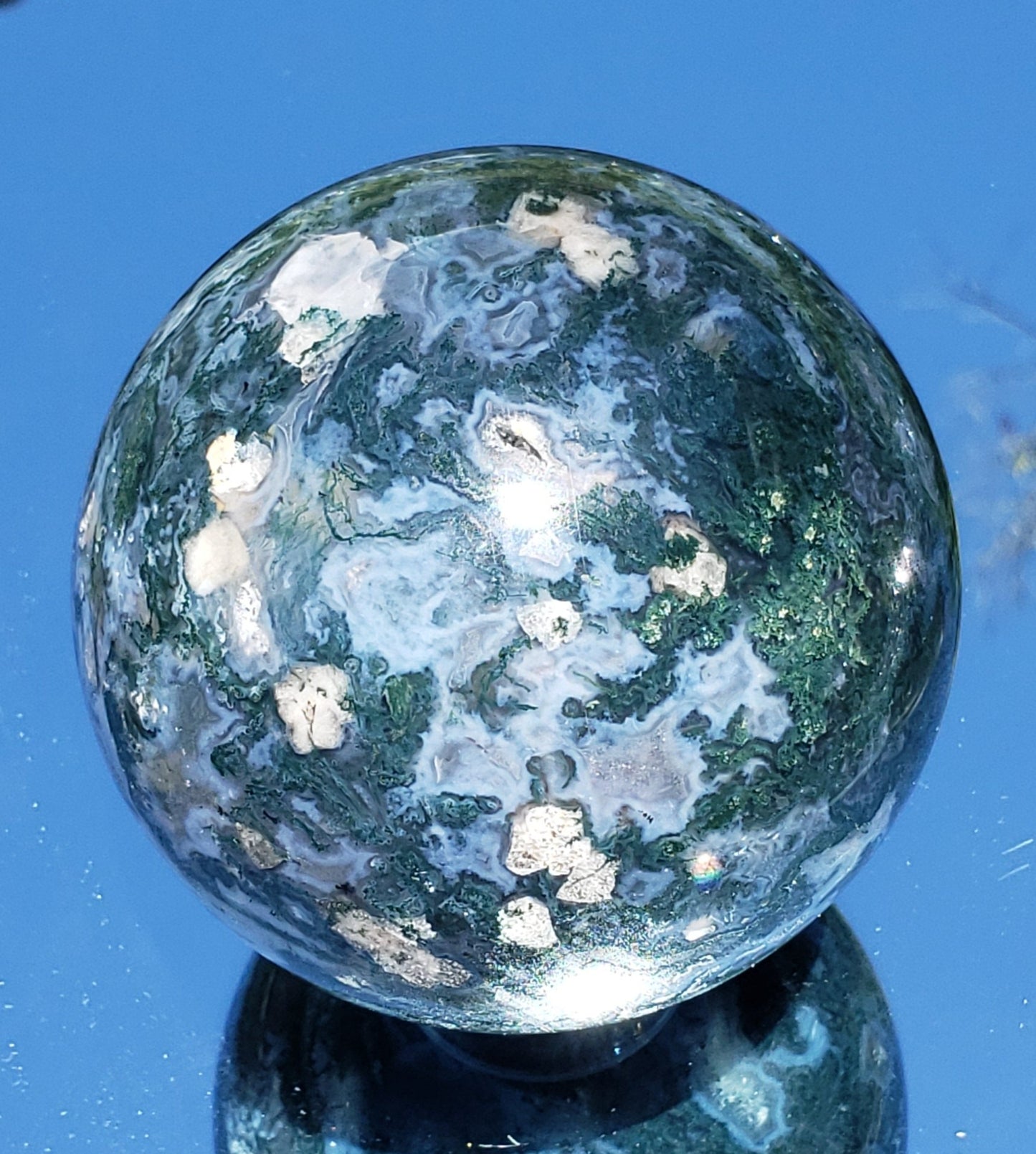 Amazing Christmas present. She loved it!
Amazing Christmas present. She loved it!