Regular price
Sale price
$38.00
Unit price
per
Sale
Sold out
Charoite in itself is a Rare Stone found only in Siberia, it comes mostly in Purple with black - to find pink is even more rare, so grab yours while you can.
It is a very strong spiritual and grounding stone that protects your aura.
It stimulates the Crown and Heart chakras, uniting their energy to clear the aura and bring spiritual healing to the physical and emotional body.  It is able to itransmute negative energy into healing.
It also connects us to the higher planes of existence and to the source of universal energy and truth. 
It opens our hearts and stimulates unconditional love. It re-energizes, soothes and reduces stress and worry.  
 
You will receive one sphere as chosen below by size, similar to those shown here.
**please ask for specifications or more photos prior to purchasing - we are happy to help you choose the right piece for you.
Share
Charoite Properties

☆ CLEARS NEGATIVITY ☆ PSYCHIC DEVELOPMENT ☆ POSITIVITY ☆ SPIRITUAL GROWTH ☆
Metaphysical Disclaimer

Metaphysical properties are for informational purposes only and do not replace the advice of medical professionals, not everyone experiences the same energy or results.
View full details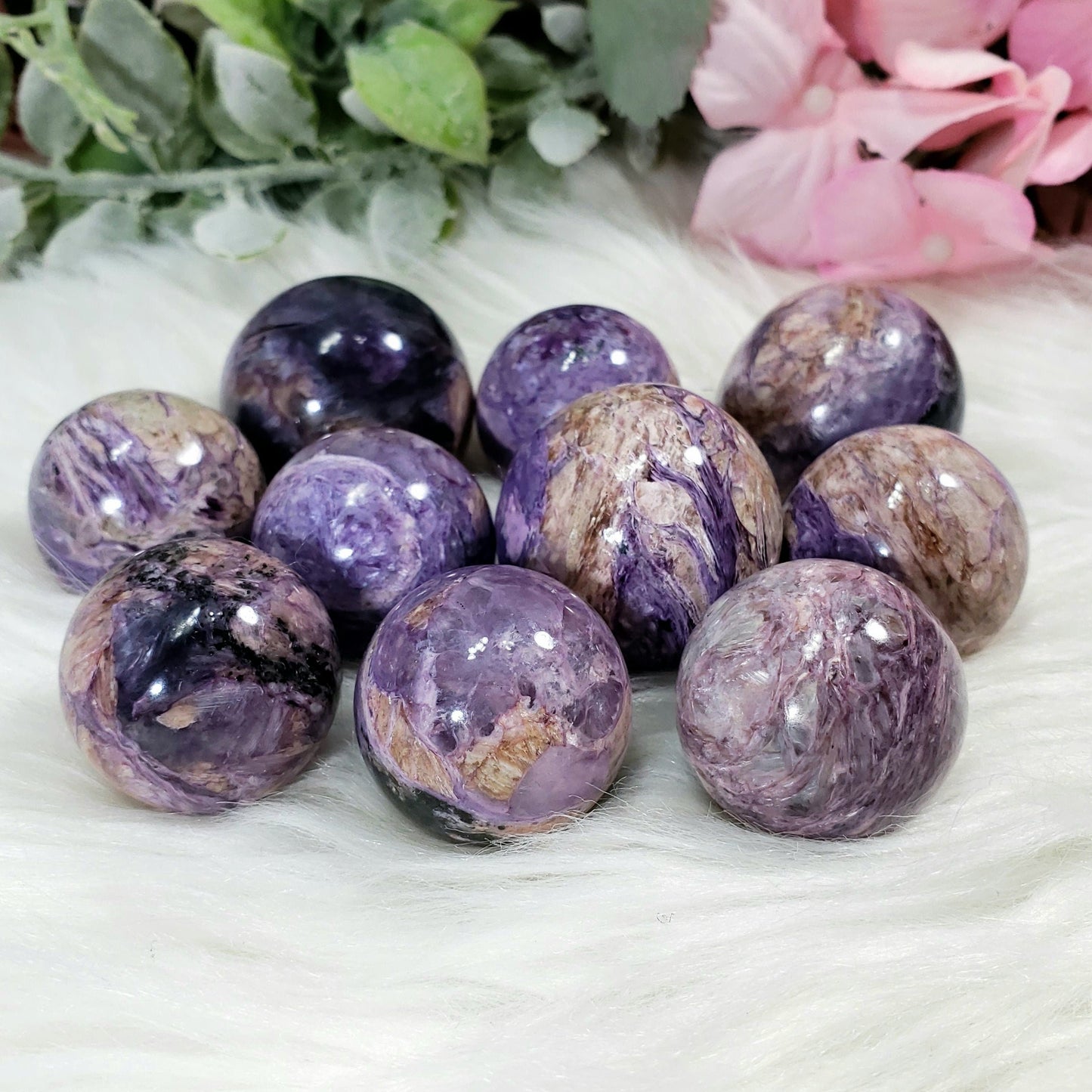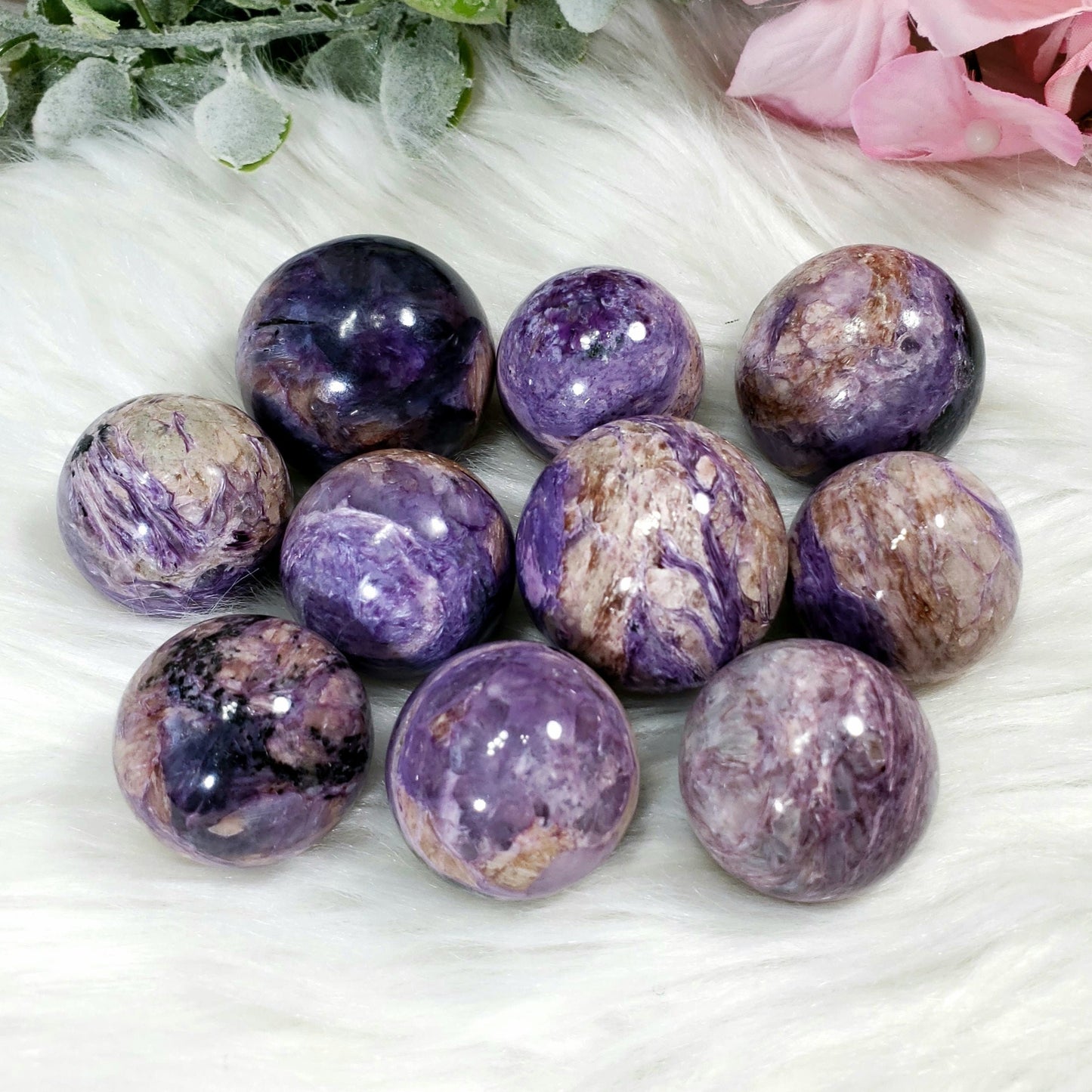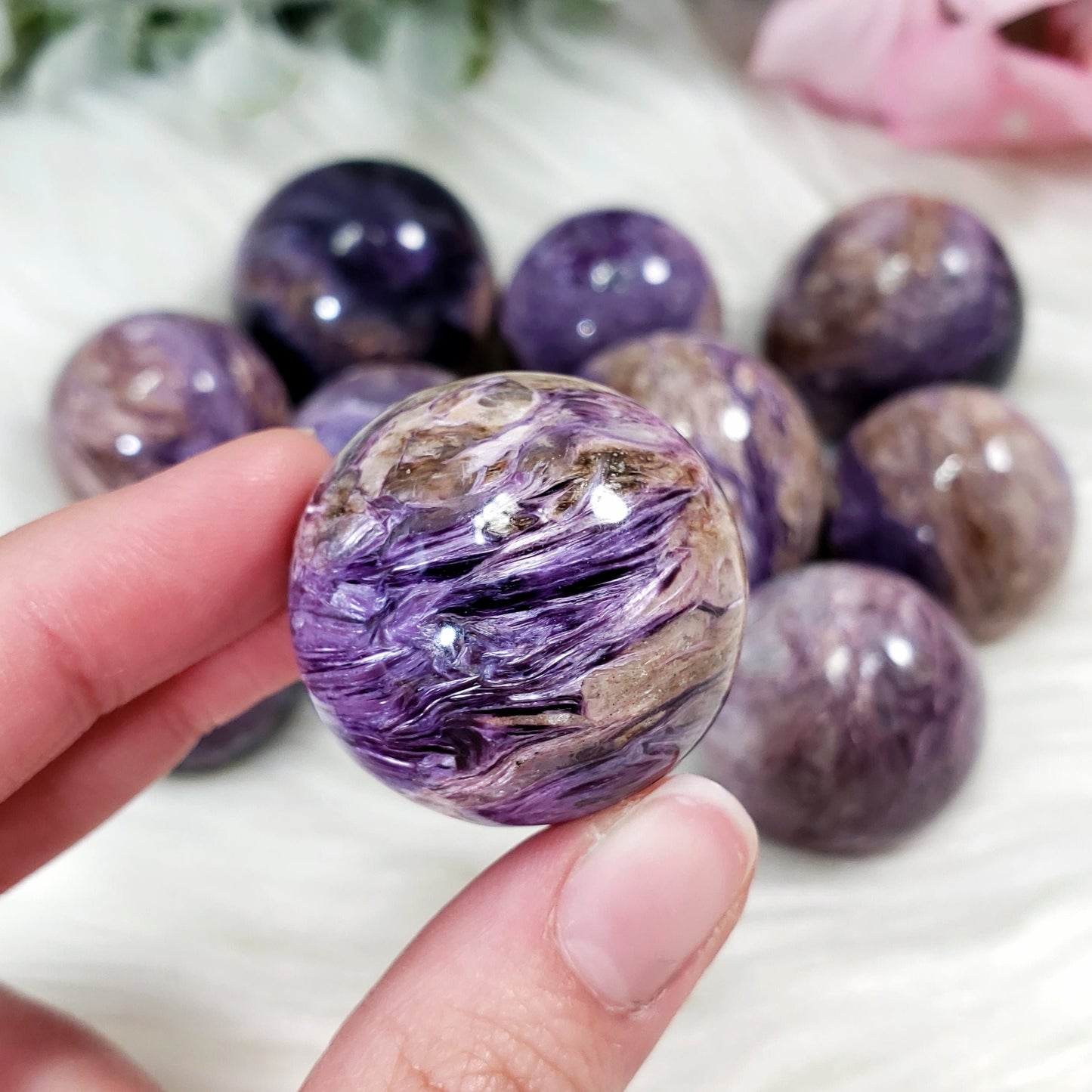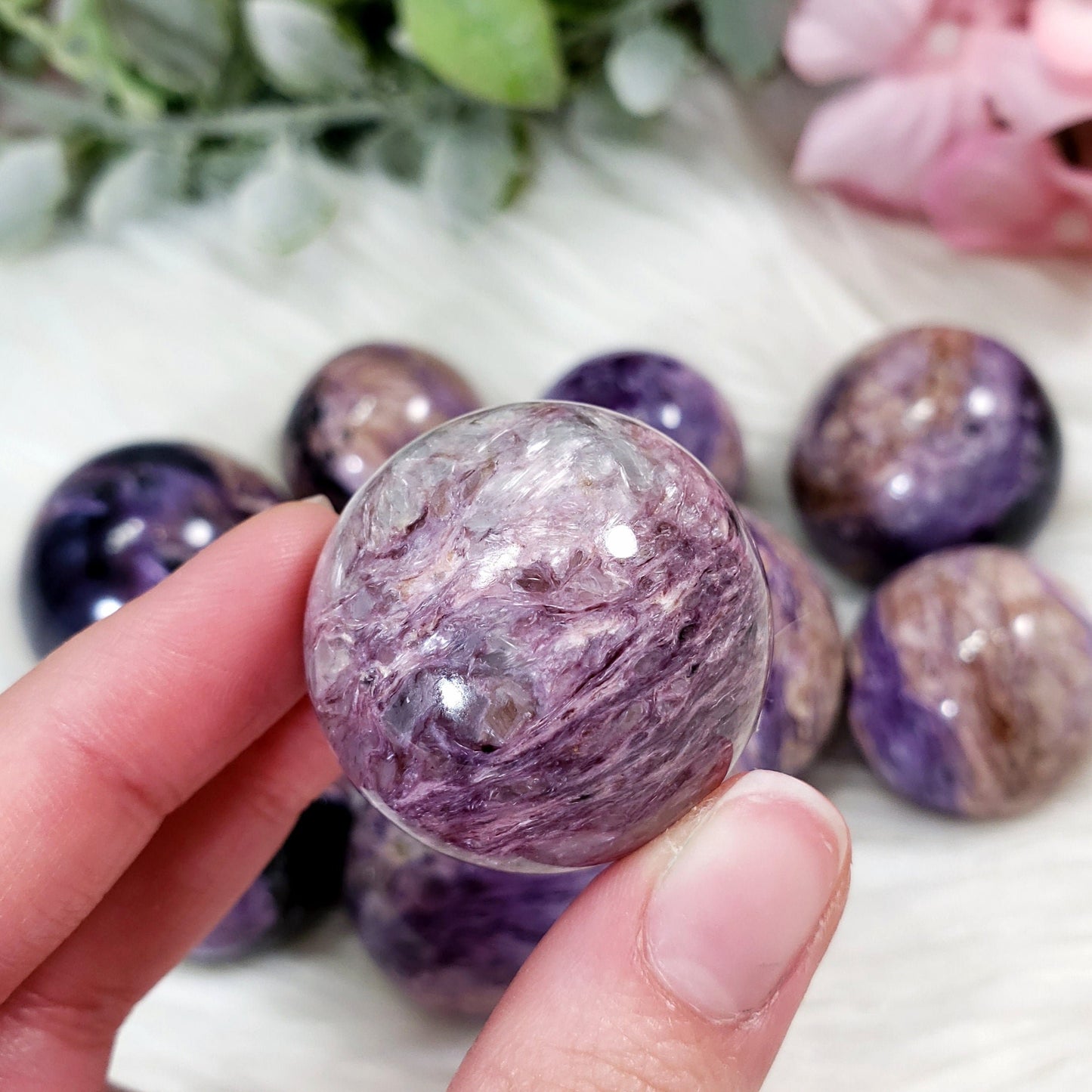 Pink Charoite Sphere *RARE*